The most effective way to increase the motivation and performance of your call center employees!
Loss of motivation is considered as one of the biggest problems of call center employees. It is now quite simple to increase the morale and performance of employees with the use of gamification in call centers today, where ordinary motivation-enhancing techniques are losing their importance day by day!
Outdoor activities, company dinners, holidays, and various activities… Although each of these organizations brings reliable results individually, it is obvious that their effects are noticeably short and not sustainable on their own.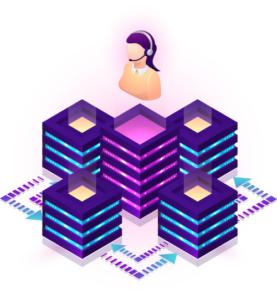 The positive effects of prizes and events shared without context and adoption by employees are quite short. In this respect, a sustainable motivation and performance monitoring application is needed in business areas with high stress levels such as call centers. With Inooster's gamification-based software, it is possible to achieve an average of 25% productivity increase in the work processes of call center employees.
With the use of storytelling, which is one of the most basic building blocks of gamification, fictions are prepared for your corporate culture, your request, or your call center employees, and it is ensured that your users adopt all their duties and the messages you give.
As Inooster, we determine your needs and design gamification solutions according to your goals, thanks to analysis studies based on behavioral sciences.
We bring the designed solution to your target audience based on Turkey's strongest gamification infrastructure. Then, we enable you to manage all your processes end-to-end, together with evaluation, follow-up, and instant reporting. Contact us to succeed things that will make a difference in your area with gamification software.
Inooster adds
efficiency
inspires
productivity
performance
interactivity
motivation
to your business.
Meet with gamification-based performance, training and loyalty management solutions that will enable you to achieve your goals.