How to Use Gamification in Customer Loyalty?
Customer loyalty is one of the most popular concepts for companies today. Understanding and applying customer loyalty with its benefits and methods and managing the process well continues to increase its importance in today's competitive conditions.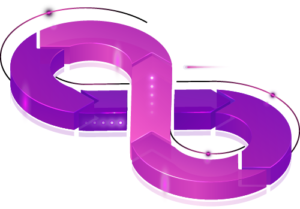 One of the most important points to be considered in order to have loyal and regular customers is to create customers who have positive experiences and are satisfied with the service they receive and the price they pay. It is seen that customer loyalty is achieved not only by offering a superior product or service, but also by creating more than one positive interaction. Loyal customers not only bring in new customers by announcing the brand to their circles, but also contribute greatly to the company in terms of ensuring shopping continuity. Research by The Loyalty Effect suggests that just a 5% increase in existing customer loyalty can increase operating profits by between 25% and 80%.
Today, gamification is one of the most effective ways to ensure customer loyalty. It creates strong bonds between the brand and the customers, as it can create a fun space for the customers and keep them active all the time.
When evaluated in the light of all these data, it is necessary to increase the use of gamification techniques day by day in order to change customer habits and create loyal audiences. Additionally, it is observed that the customer indirectly contributes to the processes of noticing, purchasing, and recommending a particular product.
Based on scientific foundations, Inooster designs all processes according to your company's needs and offers the best solutions to reach your goals by using the power of software.
Inooster adds
efficiency
inspires
productivity
performance
interactivity
motivation
to your business.
Meet with gamification-based performance, training and loyalty management solutions that will enable you to achieve your goals.